Iran: Protests Erupt In Junqan After Arrest And Beating Of Two Residents
Written by
Secretariat of the National Council of Resistance of Iran (NCRI)
Junqan – Demonstration against the arrest of two citizen 2 – August 10, 2021
NCRI logoIran – Protests
The people of Junqan (in Chaharmahal and Bakhtiari Province) took to the streets to protest the arrest and beating of two residents, Habib and Behzad Fadaei and demanded their release. The repressive State Security Force (SSF) attacked the protesters, shooting and using tear gas against them, to prevent protests from spreading. The demonstrators blocked the main road by setting fire to tires and demonstrations continued. Protesters besieged the city police station seeking the release of the detained residents. Among the protesters' slogans were "Habib and Behzad Fadaei must be released," "People of Junqan, unity, unity," and "Political prisoner must be freed." The clerical regime has sent anti-riot units to the region.
Secretariat of the National Council of Resistance of Iran (NCRI)
August 10, 2021
Junqan – Demonstration against the arrest of two citizen – August 10, 2021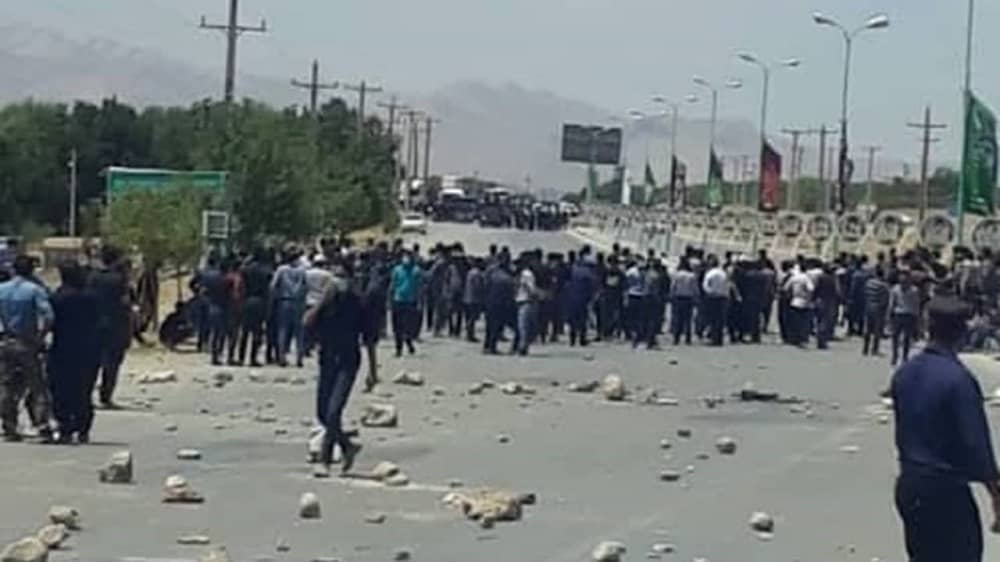 Junqan – Protesters set fire on tires and put obstacles on the road to block the repressive anti-riot forces – August 10, 2021
Iran: Protests Erupt In Junqan After Arrest And Beating Of Two Residents